Welcome to Wellington Travel Basketball
2022 High School Teams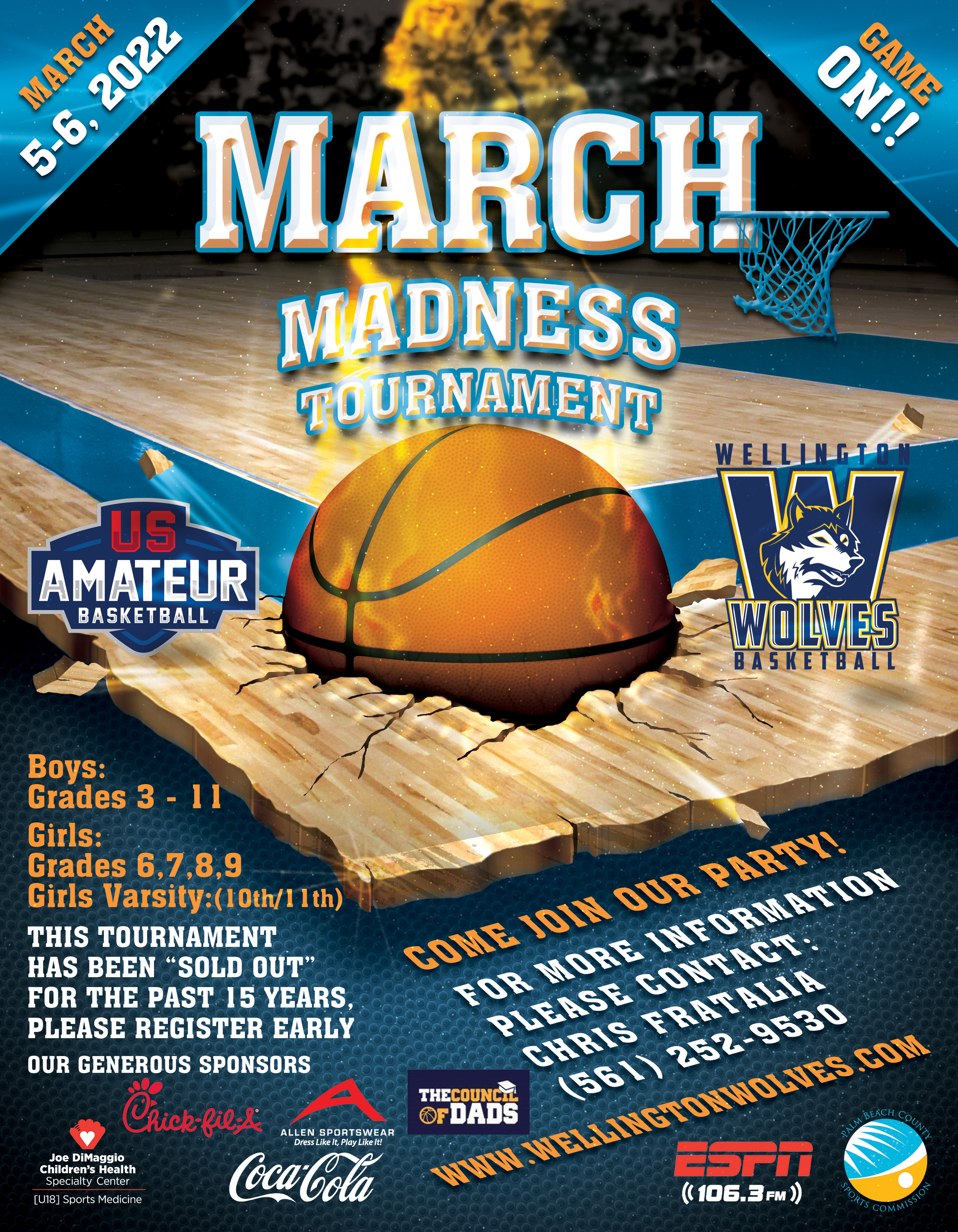 <<Register for your high school team!>> Payment due by 20 Feb 2022.

March 5-6 2022. This tournament has been "sold out" for the past 15 years. For more information, contact:

Chris Fratalia
(561) 252-9530
Coaches of teams participating in March Madness, download and review the information packet.
Home of the Wolves

Our mission is to prepare student athletes for success in life through the game of basketball. Wellington Travel Basketball Association offers its participants a means to improve their basketball skills, work ethic, teamwork skills and leadership capabilities. Through competitive tournaments, fundraising activities, and community service, the participants develop important character traits that will help them become successful, responsible, and contributing members of the community in which they reside.
Who We Are
Wellington Wolves Youth Basketball is one of the most well-known youth sports programs in South Florida and Palm Beach County, serving the area since 2002. Since then, we have expanded to include over 200 boys and girls in our program that compete at the highest level for National Championships.
Board of Directors Contact Information
We field boys and girls teams in grades 3 - 11. For more information about the current season, please see the Teams menu. We also host an annual March Madness tournament that draws over 120 teams from the state of Florida and has been recognized as one of the best run tournaments in the nation.