Registration Help
Browse to the

registration form

.
Create your parent account. First create a username and password for the Web site, then enter your personal information.
Add a player.
Select player, a program and register.  You may register multiple players and checkout and pay once for all players.  Note that there is only one program available �?�¢?? Wellington Travel Basketball 2016-17.
After clicking the register button, you will be prompted with the following dialog.  Click �?�¢??team player�?�¢?? to continue the process.
Select your team and your registration payment terms.  There are two payment options:
pay all dues now (at registration) - one payment of $500

two installments - $300 now (at registration) and $225 on January 15, 2018

If you have been issued a discount code, then you may enter it in the field provided and that will be applied on checkout.

Finish entering the additional player information requested and read and accept the waivers.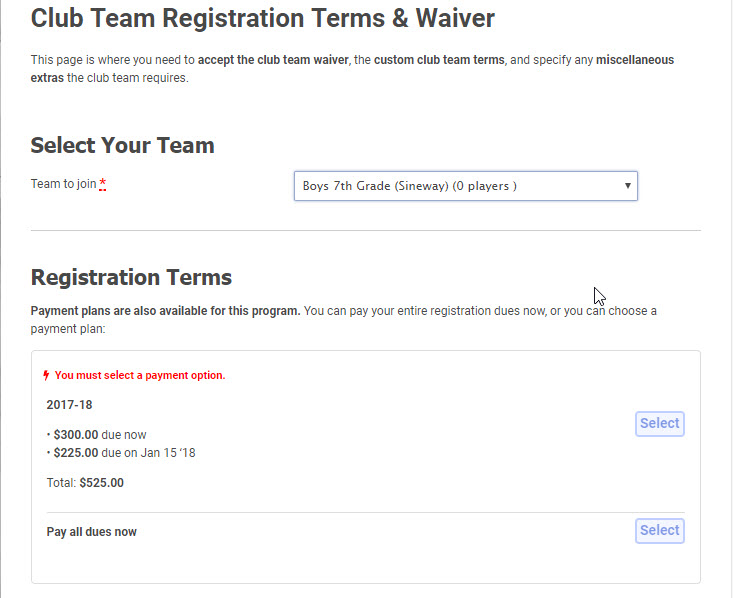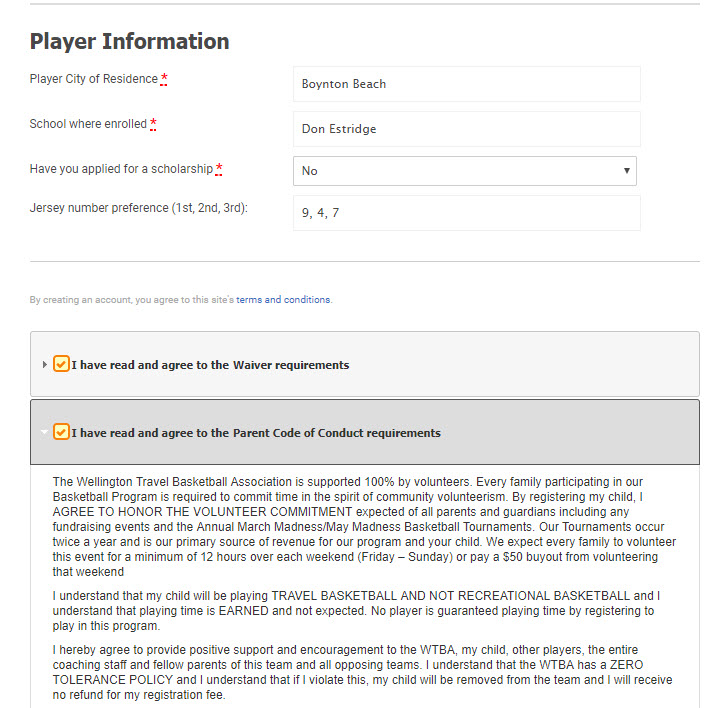 Pay for your registration.  Or you may add another registration and pay for all regstrations in one transaction.  
Note that you may choose to "skip / pay later."  If you choose this option, then your registration will be submitted with a "pending" status and you will be expected to pay in full prior to uniform fitting on 19 November 2017 or at the uniform fitting.
If you will pay at the uniform fitting on 19 November 2017, you must pay with a cashier's check or money order.   Personal checks will not be accepted.